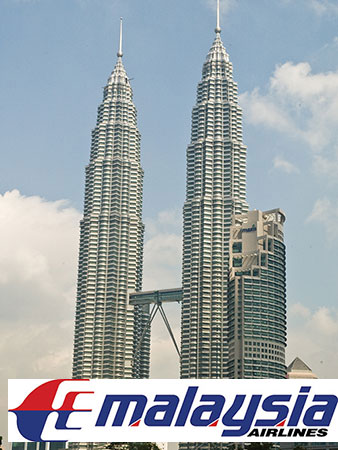 The Mission
Established in 1937, Malaysia Airlines is the flagship carrier of Malaysia, flying nearly 40,000 passengers daily to around 100 destinations worldwide across six continents. With its new call center at its head office in Kuala Lumpur, it wanted to add contact channels for customers, boost its customer payment capabilities, develop more resources to help contact center agents provide quick information for customers, and enable managers to track and analyze agent performance.
Challenge
In September 2010, Malaysia Airlines began a project to transform the contact center at its head office in Kuala Lumpur. The aim was to improve its service by giving customers the flexibility to reach the company through new channels such as email, fax, and Web chat; automating manual processes throughout the call center; and reengineering its call centers using the Lean Six Sigma methodology.
Malaysia Airlines rolled out Avaya Aura® Call Center 6.0, a core application that enables the company to track call center productivity, handle transactions, and share customer information in real time. It also deployed the Avaya Call Management System (CMS), an application that presents real-time graphical contact center status charts and an overview of each agent's operational status to determine whether he or she is available or on a call.
Malaysia Airlines also installed Avaya Aura Workforce Optimization, which enables the company to make better-informed and strategic decisions about workforce staffing needs to improve service delivery, as well as Avaya Voice Portal 5 and Avaya Interaction Center.
Avaya and partner Jebsen & Jessen Communications integrated the Avaya Call Management System with Malaysia Airlines' Ulysses customer management system, which provides a complete view of the customer profile and past history. This helps to personalize dealings with customers.
Products
Avaya Aura® Call Center 6.0, Avaya Call Management System, Avaya Aura® Workforce Optimization, Avaya Voice Portal 5.0, Avaya Interaction Center, Avaya Operational Analyst
Results
The new system enables Malaysia Airlines' customers to interact with the company by phone, email, fax, and Web chat—which helps to streamline the service. Malaysia Airlines has also linked a payment capability to the interactive voice response (IVR) system in the Avaya CMS. "Our sales increased threefold in 2010, compared to the three years prior, as a result of the automation provided by the Avaya system," says Abdul Mutalib Ishak, Vice President of Distribution, Malaysia Airlines.
In 2011, Malaysia Airlines also reduced its call center running costs by linking up all its contact centers. This has enabled the company to divert calls from Adelaide, Jakarta, Kuching, London, and Los Angeles to its main call center in Kuala Lumpur during peak times.
Malaysia Airlines uses Avaya Aura® Call Center 6.0 to track the productivity of its agents. Managers can now view the number of calls each agent has taken over a period of time and determine whether or not he or she is adhering to the appropriate processes. This means that managers can make better-informed decisions that help to make the contact center more efficient.
Malaysia Airlines has developed a knowledge portal that lets staff find product and terms and conditions information using keyword searches while they interact with customers. Nahar Razali, Head of Malaysia Airlines' Kuala Lumpur call center, says, "We are now providing a databank of information that enables our contact center staff to access this information immediately, which improves the service they provide."
Benefits
Tripled sales while cutting call center costs by 18 percent

Enabled customer service by phone, email, fax, and web chat

Introduced ticket payment over IVR phone or online

Enabled managers to track agent productivity