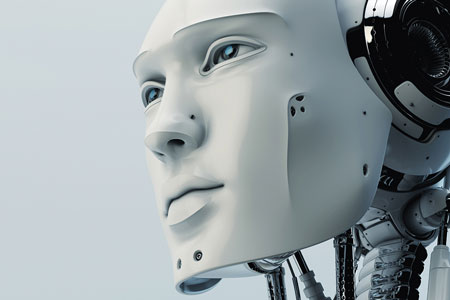 Organizations Need to Build Omnichannel Strategies to Serve Today's Consumers.
The autonomous customer is a major trend in customer communications first identified by BT Group PLC and Avaya in 2010. With politicians, academics, the media, and business leaders all underlining the rapid pace of change in modern life, BT and Avaya carried out an update to the research from 2010 in order to discover how consumer attitudes and behaviors are changing when it comes to customer contact. The answer is fast.
Autonomous Customers
Our new research with 1,000 consumers in the U.K. and U.S. shows that the autonomous customer trend has accelerated since 2010: People are using digital technology to be independent, well-informed consumers. They are more influenced by other consumers than by brands and are turning away from organizations as trusted sources of advice. The challenge for organizations is how they respond to this in their customer contact strategies.
Loyalty Gives Way to Switching
Fifty percent of U.K. consumers say that loyalty to companies is a thing of the past—up from 44 percent in 2010—while 85 percent always shop around to get the best prices. Across the U.S. and the U.K., online brands have transformed consumers' expectations of value and service.
The Internet has provided solutions to age-old problems such as out-of-stock product in retail (with 47 percent of consumers experiencing this often—no improvement on 2010). Consumers say that online brands outperform traditional brands in two key areas:
Value for money (66 percent).

Speed of service (62 percent).
"Fragvergence" Accelerates
In 2008, BT and Avaya spotlighted the trend of consumers using many channels and media rather than a single device for their communication, information, and entertainment. They defined this as "fragvergence." Since then, fragvergence has gathered momentum, with consumers using a wider range of media, channels, and applications.
Figure 1.3: Fragvergence Accelerates
Using two to three times
a week or more
2010
Increase/
Decrease?
2013
PC/Laptop
87%
85%
WiFi
42%
60%
Mobile broadband
26%
29%
Android smartphone
—
33%
iPhone
18%
25%
Blackberry
15%
12%
Android tablet
—
16%
iPad
6%
23%
Facebook
56%
67%
Twitter
12%
27%
Source: Avaya internal research.
Channel Shift: Equalization, Not Substitution
As a result of fragvergence, autonomous customers have broadened their preferences for dealing with organizations. In the last 10 years, organizations have committed to channel-shift strategies based on widespread use of low-cost Internet self-service in place of phone calls, face-to-face contact, and mail. However, the data show that consumers overall are already using Internet self-service direct to organizations less, as new channels such as apps, Web chat, and social media become available.
The Omnichannel Future
Customers want to use more channels—and organizations need to consider how they adopt omnichannel strategies. Providing access to the new range of channels is one thing; breaking through organizational silos to link them together is proving to be quite another.
But since 2010, consumers say that there has been little improvement:
Only 17 percent say that organizations make it easy to switch between different channels.

An additional 94 percent say that they want to be able to email the same agent they speak to.

Ninety-one percent want organizations to make their phone number clearer on all communications.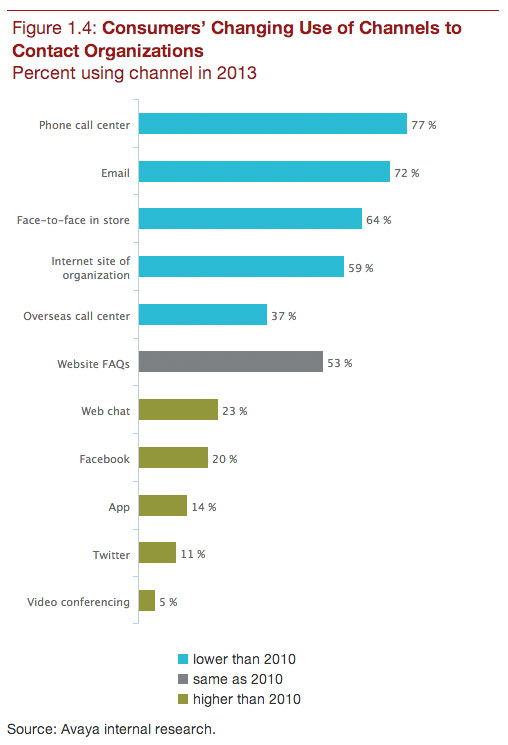 Figure 1.4: Consumers' Changing Use of Channels to Contact Organizations
Percent using channel in 2013
Source: Avaya internal research.
Social Media Service—Used by the Majority of Consumers
The growth in consumers interacting with social media has been phenomenal, rising to 55 percent. More than one in three use it to get special offers and vouchers, while 8 percent have used it to complain to a company and 12 percent have used it for customer service even if the query is often resolved by phone or email later. Some 39 percent use smartphones to post comments on Facebook or Twitter about the customer service they've just received while shopping, up from less than 2 percent in 2010.
Smartphones Go Mainstream
Since 2010, take-up of smartphones in the U.K. and U.S. has gone from nearly one in three online consumers to nearly two-thirds. This is fundamentally changing the nature of how consumers interact with organizations, particularly among the 16–34 age group.
There have been big increases in the number of consumers who use a smartphone to access the Internet, social media, and apps (based on using their smartphone two to three times a week or more):
Twenty-eight percent use YouTube compared with 13 percent in 2010.

Thirty-two percent use location-based apps compared with 14 percent in 2010.

Fifty percent access the Web compared with 34 percent in 2010.

Forty-three percent use social networking compared with 28 percent in 2010.
Consumers are actively using smartphones and social media while they shop, with 34 percent downloading vouchers while shopping in a store and the 16–34 age group the most active.
Video: 100 Percent Up
There has been a 100 percent increase in consumers using video conferencing at home at least two to three times a week since 2010, with a similar increase in those using it at work. Some 53 percent are using YouTube at home weekly, and 24 percent of U.S. consumers now use it to search the Internet in preference to search engines like Google. The public is looking for more opportunities to interact with organizations via video chat, particularly when it comes to healthcare and product demonstrations.
Online Self-Service: New for 2013
Our data show that the majority of consumers use online self-service first for research, buying, etc. Some 45 percent prefer to deal with organizations over the Internet rather than by phone, and 43 percent prefer using email/websites when dealing with complex questions.
In providing self-service to address complex questions, the challenge is to understand which channels will most effectively support the online process. Consumers prefer the phone but also value a range of other media.
Figure 1.5: When You Have Problems
With Internet Self-Service,
Which Help Would You Prefer?
| | | |
| --- | --- | --- |
| Phone | 64% | 68% |
| Email | 54% | 49% |
| "Call me" button | 28% | 23% |
| Web chat | 23% | 32% |
| Video chat | 19% | 19% |
| Website FAQs | 14% | 16% |
| Online virtual agent | 12% | 14% |
Source: Avaya internal research.
Phone: Still Number One
Consumers still use the phone as the channel they rely on most when they have queries, particularly when trying to resolve complex problems:
Fifty-four percent had called a call center in the past month (compared to 56 percent in 2010).

Forty-nine percent say that their calls are getting more complex.
Problems with call centers continue, showing little improvement on 2010:
One in two say that it takes too long to identify them.

Sixty-nine percent complain that they are often asked to repeat their account details on the same call.

Fifty-eight percent say that they found other consumers more helpful than agents.
Consumers think organizations should improve the support they give to agents so that they are more knowledgeable and proactive in resolving problems. Seventy percent say that they often know more about the problem than the agent does, and 71 percent say that if they don't get the right answer, they often call back to speak to another agent.
Bring It Together With Big Data
Organizations are increasingly adopting smart service strategies to actively track, monitor, and notify customers of important events and developments. Further, 60 percent say that the more information they give, the better customer service they expect. But brands need to be careful how they use this data, as consumers can be suspicious of their motives.