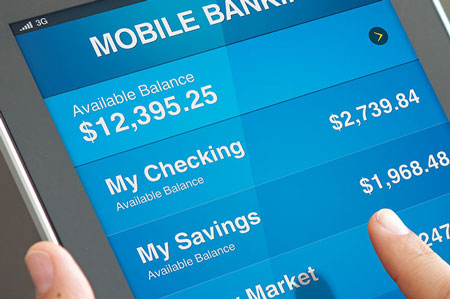 Self-service is attractive to companies because it's significantly less expensive than assisted services and, when done properly, can help generate revenue. However, voice-based self-service systems have been unfavorably received by customers in the past, often due to their poor design and implementation. Frustrating menus, confusing options, and difficulty connecting to live agents all turn off customers. Yet, according to Donna Fluss of DMG Consulting, more than 80 percent of companies using interactive voice response (IVR) systems could dramatically increase customer satisfaction simply through routine optimization of their IVR solutions (DMG Consulting LLC, 2010).
Fortunately, increasing customer satisfaction and decreasing the cost of customer service do not have to be mutually exclusive. When intelligently applied, self-service can lower costs and increase ROI while granting customers faster, more personalized service that also generates new revenue streams and improves customer lifetime value. Sophisticated segmentation, contextual awareness, and business-driven algorithms enable organizations to treat every customer in ways that are most relevant to them, whether that's offering them a convenient callback, asking the right questions to speed up the transaction, or offering the ability to do more in automated applications. And when live assistance is required, it's sending them to the right agent or expert while personalizing the wait time and then ensuring that the agent or expert receives the right information related to the interaction as it arrives. This solves three problems at once: It lets customers accomplish more in self-service, makes agents more available to higher-value interactions, and yields greater efficiency in every transaction.
How does this work in practice?
Automate simple, repetitive tasks. A customer calls in to the contact center. Detecting that he has recently submitted an order, the system inquires, "I see you have a shipment on the way. Would you like to know its status?" Not only can an automated system quickly identify and fulfill the customer's need, it frees contact center agents for handling more complicated problems. Should the customer require live assistance, the system intelligently routes the caller to the right individual—not just the first available agent. This can be applied across numerous support processes: order or delivery status, address changes, password resets, billing or payment inquiries, returns, and customer satisfaction surveys.

Similarly, websites can help customers help themselves with FAQs, searchable knowledge bases, tutorials, videos, account tools, and other options. Intelligence can be applied to ensure that the customer receives a personalized experience. For example, should a customer need help while using online tools, a Web chat can be initiated—either by the customer or based on an algorithm when the website detects a potential issue requiring agent intervention (such as difficulty completing a purchase).

Mobile applications increasingly offer another valuable self-service tool. Take online banking apps. Using these, customers can quickly look up account balances, order checks, download statements, apply for credit, request replacement cards, update contact information, transfer funds, and so on.

Manage spikes in volume and improve customer satisfaction. One of the most frequent complaints from customers is long wait times. Offering callers the option to be called back (immediately or at a requested time) without losing their place in the queue immediately improves customer satisfaction by slashing their wait times. This also normalizes otherwise spiky caller traffic, helping companies keep operational costs in line.

Self-service can even make queues more efficient. Instead of listening to on-hold music or marketing messages, customers can be prompted to take a survey or sign up for paperless billing while waiting for an agent.

Increase revenues. Self-service systems can be architected to identify opportunities for up-selling or cross-selling products and services to existing customers. Through intelligent customer segmentation, it's possible, for example, to make offers or promotions that relate to a customer's existing products and services and thereby maximize the revenue potential of every interaction.

Manage enterprise-wide resources. Organizations need to use their distributed resources on a more extensive, enterprise-wide basis to ensure efficiency and customer satisfaction. Using self-service at the front end can improve segmentation, reduce any agent-assisted time through predictive in-queue treatments such as identification and validation, and improve routing to align with what customers expect. Similarly, this cuts costs by reducing network charges and consolidating how customers meet with your agents.